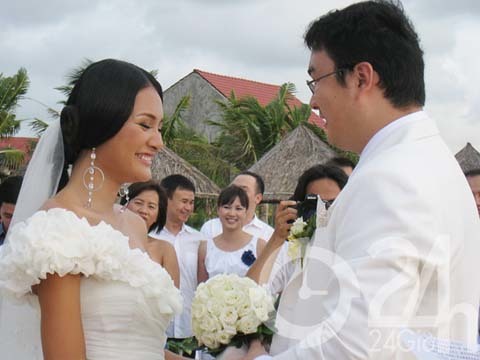 Vietnamese men dating foreign women, which isuncommon. Conversely, the beautiful Vietnamesedating foreign men, is normal.
They are beautiful, famous and is the focal point ofany party. Love story and a half of them make all the fans threw curious, especially when the guy is not Vietnam.
Miss Huong Giang

Miss Asia 2010 Best known as the beautiful people with no scandal loving character and as the U.S..She also considered the private placement does not want the most private conversations referred to in the press.
Many have been speculating about a half of her. Butkept secret until the last minute. Friends in themodel did not even know what bit of informationabout the man she has chosen for the wedding totake place in late October last year, and the groomis Liu Jia (who Hubei, China Korea). He works foran airline in China with branches in Vietnam.
Model
, actress
Phi
Thanh
Van
Dubbed the "queen of scandal" of the Vietnameseentertainment industry, but obviously no one would dare to deny she had a happy family life, though her ​​husband Thierry Blanc more than 15 years old, been through marriage and already has children.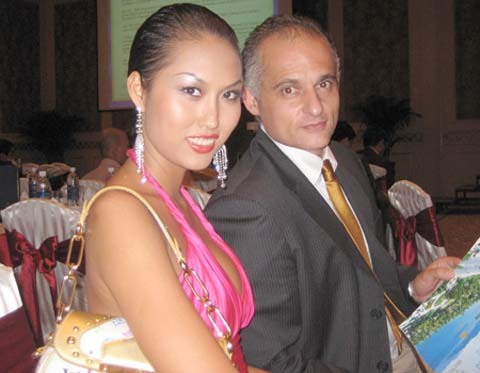 Once known as catwalk model village of Vietnamand was known to audiences through his roles inmany famous films such as toxicity, dancing girl,Female robber, maybe we love each other ... but the association Bang Lang rest of my life with not a huge rich man.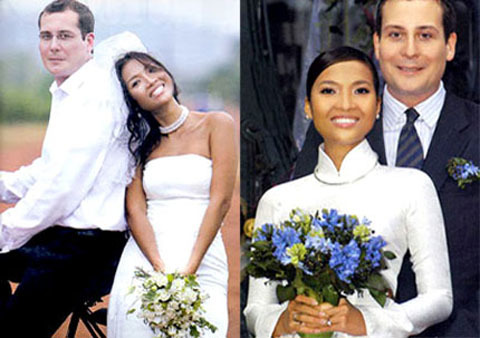 Person with her ​​just a man "big baby", but very nice.Both have decided to get married in 2007. He isClaas Schaberg, construction industry consultantGerman nationality.
Miss
Mai
Phuong
Thuy
The name Benny Ng - Director of Hennessyrepresentatives in Vietnam began to pay attentionto public opinion last month when he 10/2010 walkwith Miss Vietnam 2006 Mai Phuong Thuy Thu BSTin the winter premiere.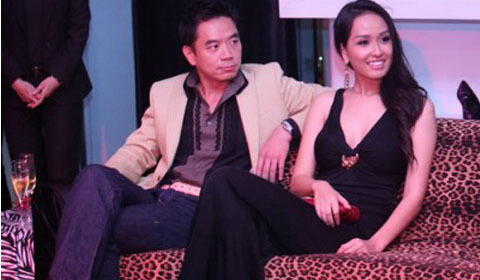 Both were holding hands and giving each other the intimate gesture. But until now she love story of Miss is still a mystery. However, many people who love the current claims of Mai Phuong Thuy is none other than director this guy. Because conducting a series chain of events can be seen: this guy had the same foreign Mai Phuong Thuy to visit some European countries, appear together in the night in Guangzhou Henessy Artistry on 30/11 last year.Then they both appeared in the premiere intimate "understanding of the heart", jointly participate in some charity work ...
Mai Phuong Thuy also admitted "other half" of her as a foreigner, do business, 1.86 m high, robust, friendly, funny and speak Vietnamese quite well after several years working in Saigon . This completely coincides with the character Benn Ng.
Actress
Tang
Thanh
Ha
After the situation with the dollar extended Quoc Cuong, she suddenly wanted to cry Truc's been mum about romance and since then she had never confessed to dating.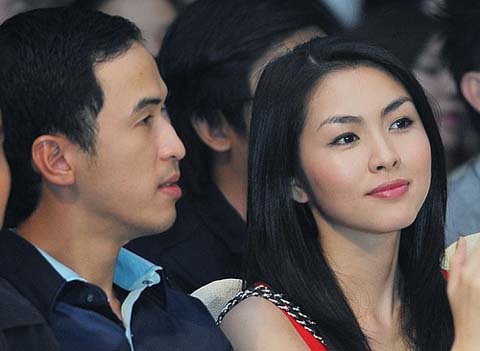 Even so, many people were able to guess the "he"when Tang Thanh Ha who is constantly appearingromantic guy with a handsome and elegantPhilippines after night Night Hennessy Art in early January 10/2009. There are also reports that new love Tang Thanh Ha is the son of a billionaire in the Philippines.
After breaking up his first love over 17 years, Quyen Ngoc closed his life over and only to concentrate on his career. Therefore, the story of her other half are always many people snooping.There has been speculation that there was a great price it is heir to a large group of construction in Hanoi frequently accompanied her to the event, other events, even side by side with her in concert and charity doubt it is her boyfriend.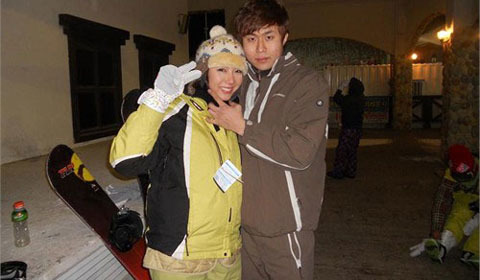 Ngoc Quyen and Bill Jung had very happy moments in South Korea (Photo by Vietnam Post and Telecommunications)
The story is dramatic when suddenly in early September 12/2010, a videotaped clip Ngoc Quyen romantic guy with a strange foreigner was announced that surprised many people.
Recently she revealed, her lover was Korean, Jung named Bill, than she was 3 years old and currently a student studying mechanical engineering in Korea. Both have been "in love" struck when met on the street in Seoul.
Beauty
Chung
Thuc
Quyen
Chung Thuc Quyen recently appeared constantlywith her boyfriend (Photo: Zing)
In love with and decided pretty quickly, but now thebeauty of these awards are very happy with his new love. In some recent events, Chung ThucQuyen consecutive walk and take pictures ofmodels with heartthrob, Vietnamese residents of Sweden, named Phillip.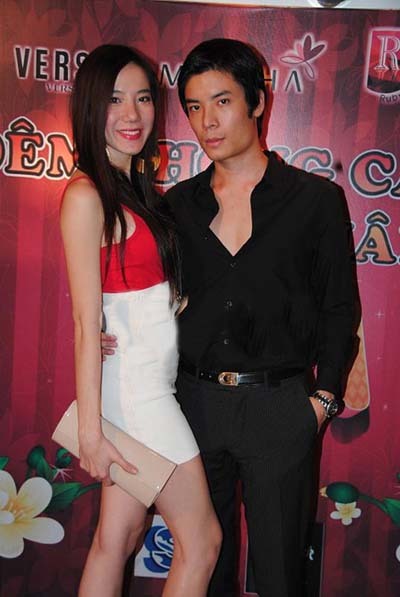 Despite the acknowledged beauty, both are not to consider the long term because at a young age.